Capio St. Göran's Hospital is the first and only privately run emergency hospital in Sweden. It is centrally located on Kungsholmen in Stockholm and has approximately 2,300 employees, 340 care places, and receives just over 290,000 visitors a year. 
Of all the changes and adjustments that have taken place at the hospital over the years, perhaps the largest and fastest ever was the one the hospital was forced to adjust to in connection with the COVID-19 pandemic entry in early 2020. In a short time, the hospital needed to empty its entire postoperative operation to be able to receive all the seriously ill COVID-19 patients who came in with urgent need for care, not least in the form of respiratory assistance.
Looking in the rearview mirror, over a year later, the hospital can feel proud of the speed of the change. While other hospitals and care facilities needed several weeks, Capio St. Göran managed to restructure their entire business in just a few days. An important part of this was the hospital's surgery and anesthesia clinic, with its approximately 250 employees, which redirected a large part of its operations from surgery, with staff and existing equipment, to assist the staff in the hospital's hard-pressed intensive care unit (IVA), when more and more seriously ill COVID patients arrived.
Rapid adjustment and training of surgery and anesthesia staff for COVID
"I would like to say that there are several success factors to our rapid adjustment," says Charlotta Löwendahl, Operations Manager at the Anesthesia Clinic.
"That we have a fantastic staff, high ceilings, good cohesion, and very short decision paths at the hospital are perhaps the most important explanations."
"Our work culture is quite unique: everyone has extremely high sense of professional pride and integrity. Together, we were able to care both for COVID patients and take care of our prioritized operations."
"Already the day after the first COVID patient arrived in early March, the hospital adjusted quickly for the upcoming patient flow that we knew would soon be here. The intensive care department organized trainings targeted at anesthesia and surgery personnel so that they could support in the care of COVID patients."
"All operations that were not acute or cancer-related were canceled. This was to free up rooms and staff. During the pandemic, we have periodically used only four of the 12 operating rooms to free up staff to care for all the COVID patients," says Charlotta Löwendahl.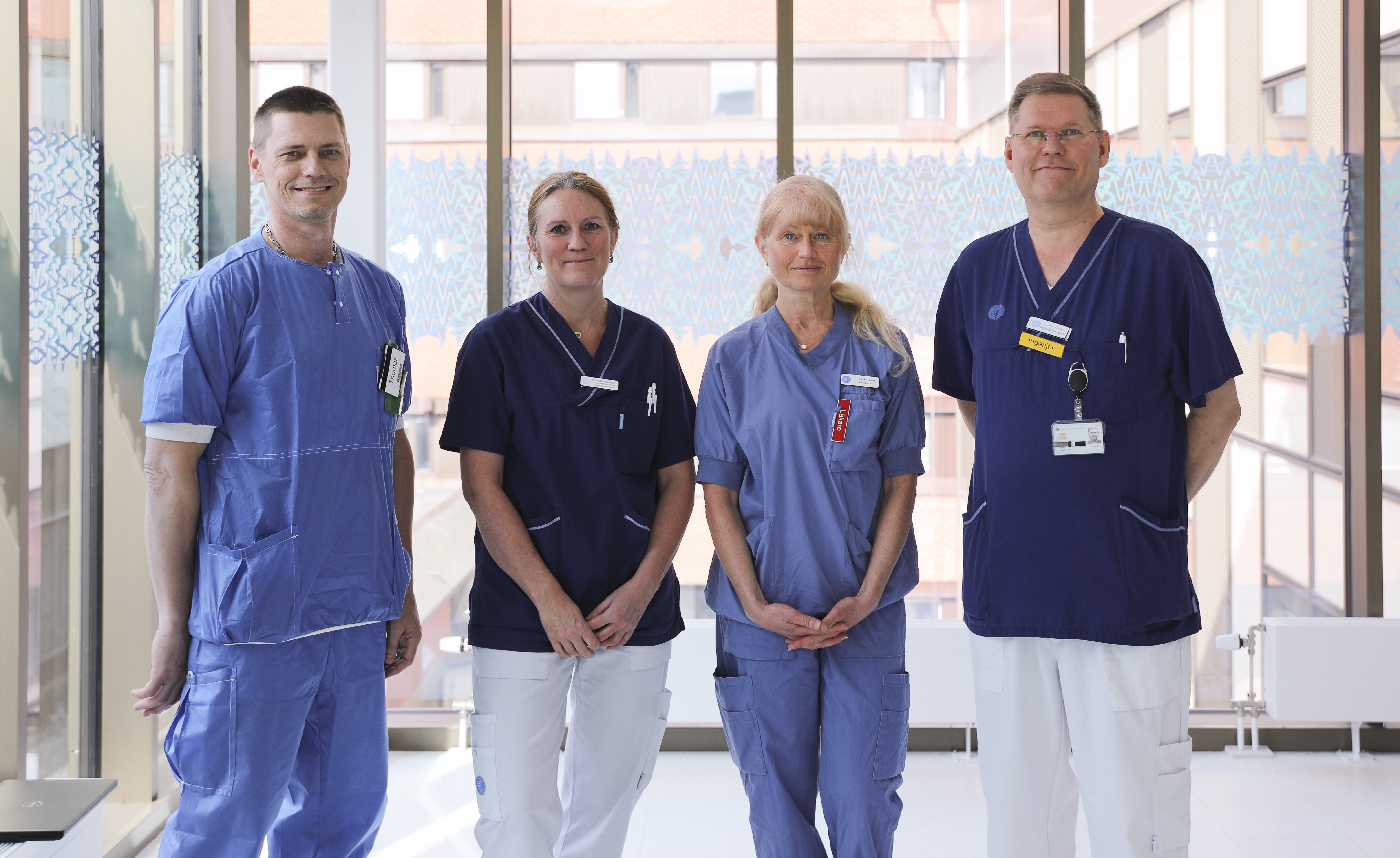 Photo from left: Thomas Ternestål, Anesthesia Nurse and Coordinator of Medical Technology and IT; Charlotta Löwendahl, Operations Manager at the Anesthesia Clinic; Anna Hallberg, Medical Chief Physician at Central Operation; and Jonas Åberg, Medical Engineering Engineer at Capio St. Göran.
COVID brought many challenges to the intensive care environment
There were many aspects to consider to be able to cope with the pressure of having so many patients that needed care at the same time. Each patient had to be constantly monitored and cared for by at least two people with full protective equipment. Maximum 21 COVID-19 patients were in IVA's normal 8 seats, which meant an extreme burden on the staff and congestion in the premises. In addition, there was concern among staff about becoming infected and ill themselves, especially in the initial stages when knowledge about the disease was limited. 
"At first we did not even know if we would have enough protective gear and masks," said Gunilla Solander, Manager of the OR staff at St Göran, who described the early days of the pandemic.
"It was tiring for many of us to care for and see all these seriously ill people who suffered for 12 hours a day, some of whom ultimately did not survive. In addition to the constant underlying concern about becoming infected and seriously ill ourselves, we at Central Operation are not as used to working in an intensive care environment as the IVA staff, so we are extremely grateful to the management team who organized help and support from qualified psychologists at an early stage," says Thomas Ternestål, Anesthesia Nurse.
An important success factor: Support from the medical engineers
In addition to equipment and care staff, there were other important success factors. Medical engineer Jonas Åberg, who has worked for almost 30 years to take care of and ensure the functionality of the hospital's medical technology equipment, had a key role.
"It was all about repairing and maintaining medical equipment in a very short time, replacing hoses, ensuring that there was enough oxygen, finding more connectors, changing batteries, training staff on new equipment fast, securing electricity supply, act on downtime, etc. – so yes, there was a lot to do," says Jonas Åberg.
"In the end, it was about  saving lives by working together, which was everyone's common driving force," says Jonas Åberg, Medical Engineer.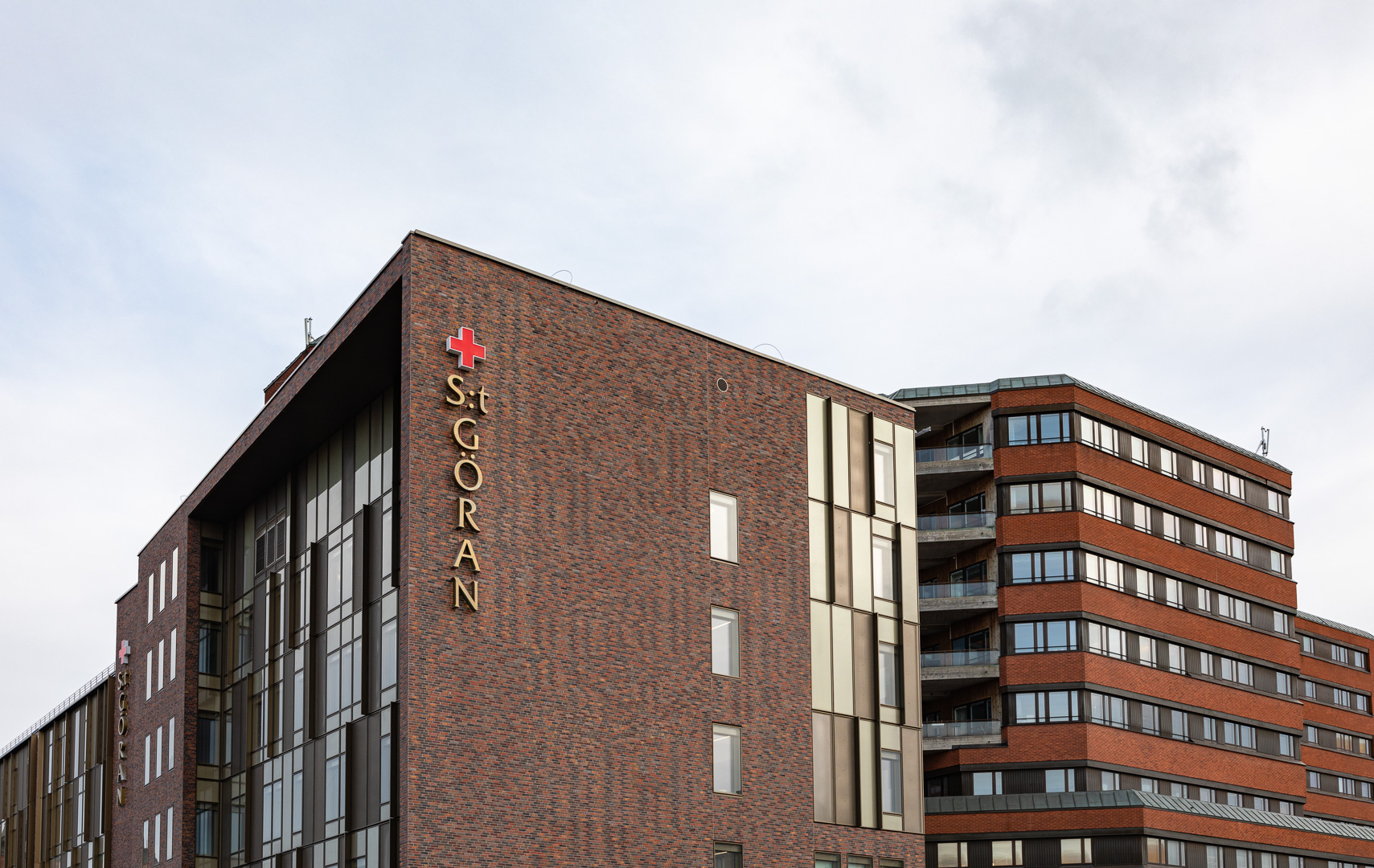 Communication is everything when it comes to crises
Another key person behind the quick and smooth transition was Anna Hallberg, Chief Medical Officer at Central Operation, who has worked at the hospital for 33 years. Like operations manager Charlotta Löwendahl and OR manager Gunilla Solander, she wants to highlight the staff's fantastic flexibility and ability to work together as one of the factors behind the successful changeover.    
"We quickly realized that a key factor for our transition to run smoothly was the unpretentious interaction between the staff at Central Operation and IVA. We have worked closely and rapidly expanded and shared knowledge with each other," says Anna Hallberg, Chief Medical Officer at the Central Operation
"Communication is everything when it comes to crises. The most difficult, but at the same time --perhaps the most important thing--was to constantly give the staff clear and distinct information about what was going on. Communication may not have worked fully during the first wave, which was brutal and sudden, but by the second and third waves, communication had improved considerably at all levels. I would also like to take this opportunity to pay tribute to GE Healthcare, with whom we have had close and good contact throughout this pandemic, which is still ongoing," says Anna Hallberg.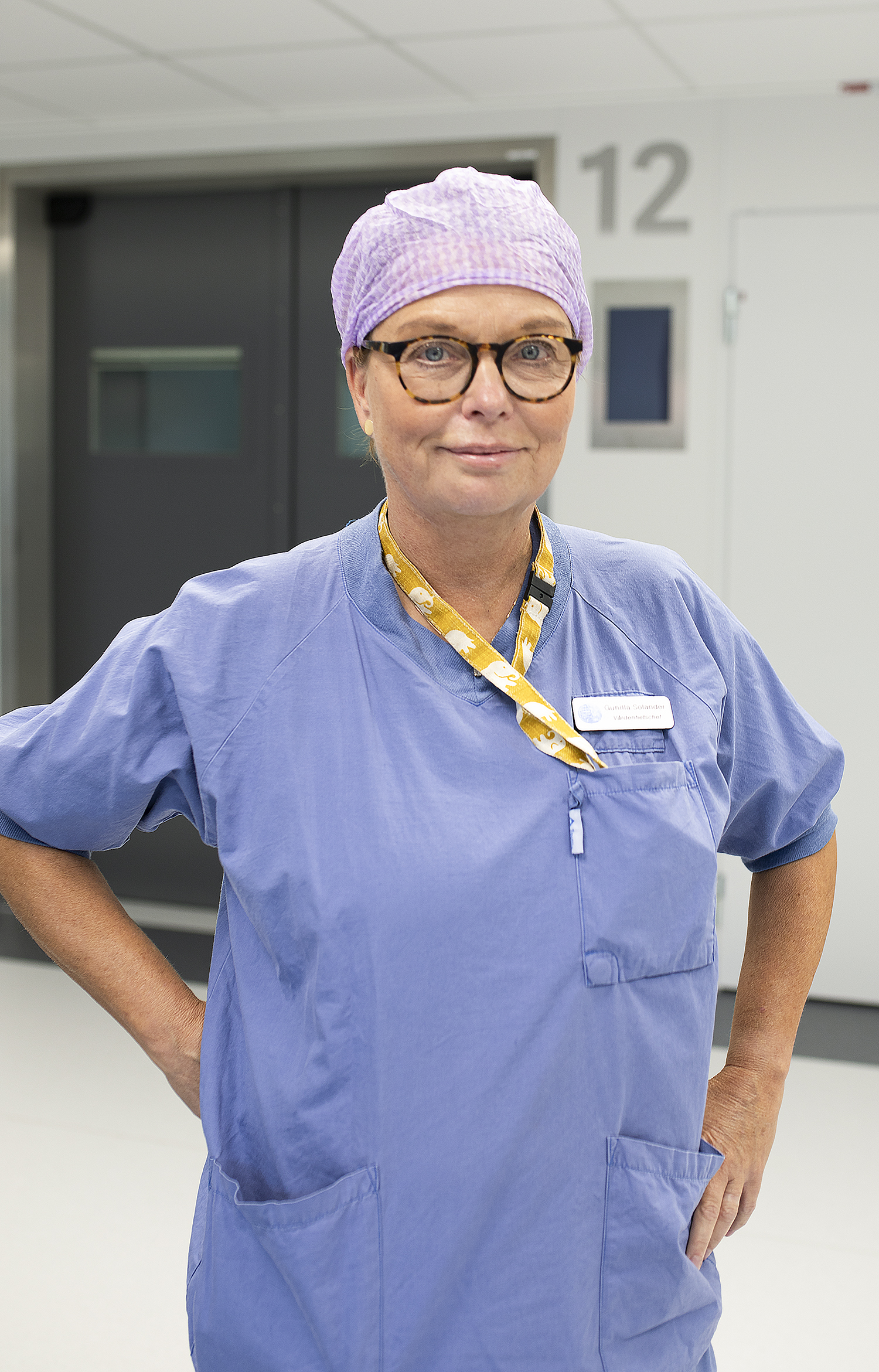 Gunilla Solander, Manager of the OR staff at St Göran
"We have done a fantastic job - together!"
The hard-pressed staff now longs to soon be able to rest, relax, and have some time off, when the vaccine has begun to have an effect in the form of significantly fewer hospitalized patients.    
"We will be able to grant everyone four weeks of vacation this summer. It's important to be able to take some time off to recharge before we get back to normal," Gunilla Solander says.
"I know that we have all worked hard and worked under almost inhuman tough work schedules. It has eroded both our physical and mental health, and many of us have had a hard time keeping the pieces together. Knowing that together we have managed to save many human lives has given us the strength to continue fighting," says Anna Hallberg. "Now we see the light in the tunnel, for example due the vaccinations. Who knows? Soon, maybe all of us in the staff can return to normal, sit down and discuss our experiences and at the same time actually pat each other on the shoulder and say – Hey, we have done a fantastic job – together!" 
A total of 79 people are currently in hospital care for COVID-19 in the Stockholm region, 11 of them are in the ICU. (August 24, 2021)